In the world of social media marketing, one phenomenon that continues to mystify and fascinate both professionals and enthusiasts is the concept of viral content. It possesses a magical quality – it spreads like wildfire across social media platforms, capturing the attention of millions. In this blog, we embark on a journey to dissect the psychology behind viral content. We'll explore what makes content go viral, the impact it has on social media, and strategies for creating your own contagious content.
The Power of Viral Content
Before we get into psychology, let's understand what it truly is. Viral content is any piece of content, be it a video, image, article, or even a simple tweet, that spreads rapidly and widely across social media networks. It's the content that goes beyond your immediate network of followers and gets shared, liked, commented on, and talked about by people you've never even met. It can turn an ordinary post into a social media sensation, and it often has a significant impact on brand visibility and engagement.
Understanding the Psychology of Viral Content
Emotional Appeal
The heart of viral content often lies in its ability to evoke powerful emotions. Whether it's laughter, shock, awe, or empathy, content that stirs emotions is more likely to be shared. People want to share content that makes them feel something, whether it's a heartwarming story or a hilarious meme.
Relatability
Viral content often strikes a chord with a broad audience because it's relatable. It speaks to common experiences, shared challenges, or universal truths. When people see themselves or their lives reflected in content, they're more inclined to share it to say, "This is so me!"
Surprise and Curiosity
Content that surprises or piques curiosity can be highly shareable. When people come across something unexpected or intriguing, they're likely to share it with their friends and followers, inviting them to discover the same sense of wonder.
Social Proof
The psychology of social proof plays a crucial role in the virality of content. When people see that a post is already getting a lot of likes, shares, and comments, they're more inclined to join the conversation. It's as if they think, "If so many others find this interesting, I should too."
Simplicity and Clarity
It tends to be easily digestible. It's clear, concise, and gets its message across without confusion. Complex ideas or messages often get lost in the noise of social media.
Also, knowing how to optimize your social media is very crucial. Watch the video to understand What are the Benefits of Social Media Optimisation
Creating Shareable Content
Now that we've delved into the psychology behind viral content, let's explore strategies for creating your own shareable posts:
Know Your Audience
Understand your target audience's preferences, interests, and pain points. Tailor your content to resonate with them.
Storytelling
Craft compelling narratives. Share stories that captivate and connect emotionally with your audience.
Visual Appeal
Invest in high-quality visuals. Eye-catching images and videos are more likely to be shared than plain text.
Timing and Frequency
Post consistently, and consider the timing of your posts. Some content may be more shareable during specific days or hours.
Engagement
Encourage interaction with your content. Ask questions, prompt discussions, and respond to comments. The more engaged your audience is, the more likely they are to share.
Incorporate Trends
Stay updated on current trends and incorporate them into your content when relevant. Trending topics are more likely to gain traction.
Collaborations
Partner with influencers or complementary brands. Their reach and credibility can help your content go viral.
Experiment and Analyze
Don't be afraid to try different content formats and strategies. Analyze the performance of your posts to see what works best for your audience.
The Impact of Viral Content on Social Media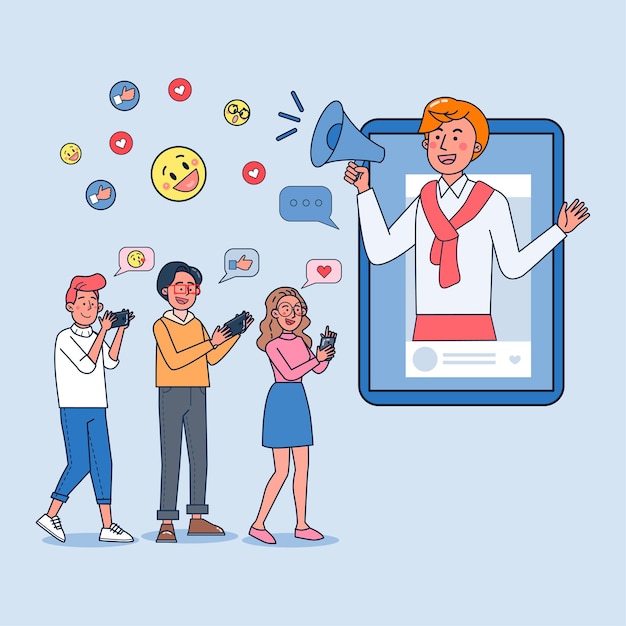 The impact of viral content on social media is profound. When a post goes viral, it can:
Significantly increase brand visibility
Your brand or message reaches a much wider audience than usual.
Boost engagement
The content that is viral tends to generate a surge in likes, comments, and shares, increasing your social media presence.
Drive website traffic
If your viral content contains a link to your website, it can lead to a substantial influx of visitors.
Strengthen brand reputation
Positive content that goes viral can enhance your brand's image and reputation.
Attract new followers
This type of content often attracts new followers who are interested in your content.
In Conclusion
Understanding the psychology of viral content is a valuable skill for any social media marketer. By tapping into the emotions, relatability, and social dynamics that drive content sharing, you can increase the likelihood of your own content going viral. Remember that creating shareable content is both an art and a science, requiring creativity, strategic thinking, and a deep understanding of your audience. When done right, this can have a profound and lasting impact on your social media presence.